As football coaches, we should be organised when planning a football training session, as we are always looking at ways to make training fun and enjoyable for the players. We also try and create a learning environment suitable for them to improve their all-around ability and to get the best out of them, whatever level they may be playing at.
Whether that is grassroots, academy, professional or even international football. However, it is not as simple as just turning up and putting on some sessions, or just playing some fun little games and a match. More thought and time have to go into it if we are to meet the needs of the footballers and help them achieve what is required to improve.
What do you need to know when you start planning a training session?

Planning sessions are a crucial part of creating an effective learning environment, having an impact on not only the players' development but also the coach's.
You can also plan around a specific theme based on football problems you may have spotted linked to your principles or philosophy. Working in a specific context is what sets a quality coach apart for someone who can put on some general football sessions. It provides a direction of where you want your players to be, what steps you will take to get there and help identify when you have arrived.
The stages of planning can be broken down into three sections:
Planning in the long-term (Aims) across the season will consist of goals that help direct your approach and influence what you coach over the medium and short term.
Planning in the medium-term (Objectives) builds on your long-term plan and shows what you are planning to coach over a period of weeks e.g., 4 weeks – Improve passing over various distances.
Short-term planning (Outcomes) builds on your long-term and medium-term plans and involves more detailed planning of coaching and learning activities over the next few days, or possibly a week.
How to build a training session
When you are putting your session together, try and think of ideas that are engaging for the players but also challenging and stretching their ability levels, something that is going to stimulate their minds with lots of decisions to be made. Players will learn more if the sessions are closer to the game but also technical practices are important to improve the basic principles of football.
Once you have an idea of these things then it's important to start to consider other important elements of a training session plan. What is the topic of your session and what do you want the players to learn, a good way of implementing this into your plan is to write an intended learning outcome (ILO), this will be the starting point for reflecting on the session, did the players understand and learn what you wanted them to?
Other points to consider would be organising the practice (space, tasks, equipment and players). What will you be observing in the session (key points/considerations), manage the players (intensity, behaviour, attitude, tasks etc.) How will you communicate effectively and recognise the amount of time you have available to stay on task?
Short Term Planning
In the short term where most coaches will live, planning each session beforehand to make sure everything is organised and will run smoothly so that the players get a lot out of the training session to learn and improve.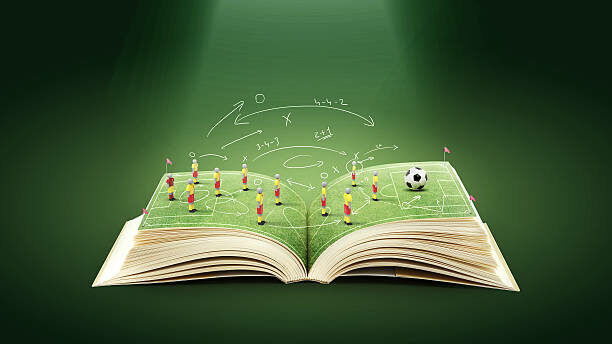 As I said before, some more experienced coaches may plan with the next game in mind, or even work off the back of the last game if they have identified any issues or problems linked to the team principles or the coach's philosophy. Neither is a problem, and I'm not saying you have to plan the whole season ahead or even the next few months, that is just one way of doing it.
What I am saying is that if you want to have a clear structure to your training session, check or understand that your players are actually learning and improving a good starting point when planning is to have some outcomes for the session that you can reflect back on after training. (Intended Learning Outcomes (ILO) or session topics describe what players should be able to do by the end of the session. The learning outcome is vital as it helps structure the activities, coaching points, delivery and assessment throughout your session).
Writing ILOs is a sign that you know what you're doing. It is a principal part of the whole process of improving your football players and having a specific football outcome in mind. (e.g., In this session, I aim to improve my players understanding of when to play on 1 touch, 2 touches or have multiple touches)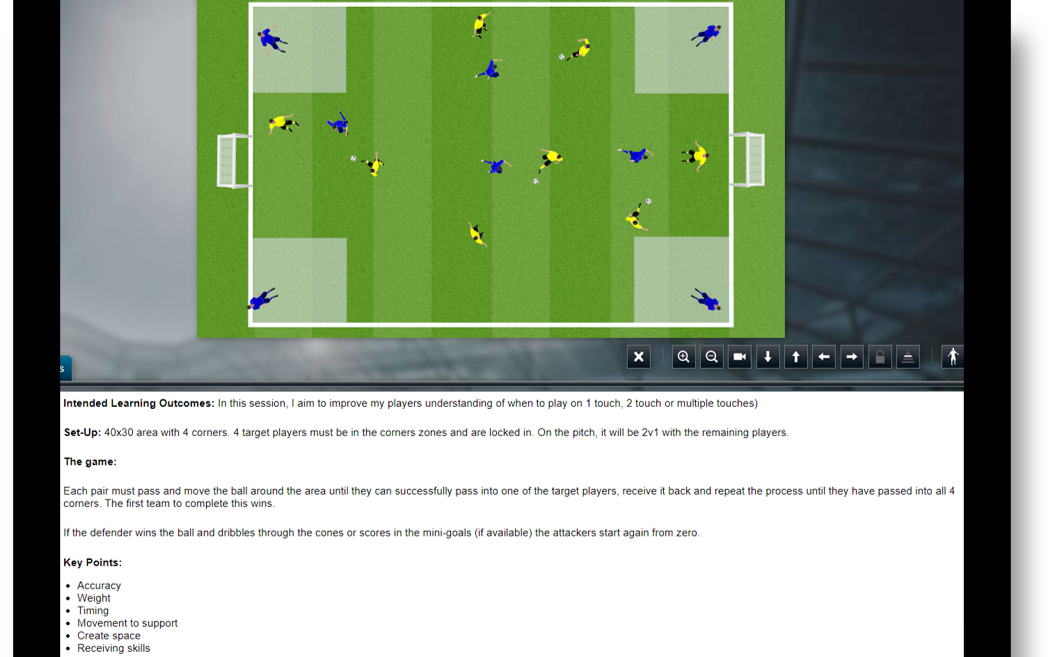 Reflection
Ok, so you planned your football training session with the intended learning outcomes and then delivered it to your players. it was well structured and flowed from start to finish, but now comes the next important part, you have to reflect on the whole process.
Reflection is about learning from the experience, you can amass as much coaching experience as you like but unless you reflect on these experiences and try and work out what they mean then the experience will never be turned into new knowledge. It involves thoughtful deliberation and critical discussion so that you, the coach, can begin to understand the processes and actions that you have demonstrated within your coaching practice.
Reflection can actually occur at three points:
BEFORE action – Which Involves PLANNING and occurs before the event, this enables the thoughts of the coach to be focused!
During the action – This is where you use your knowledge, experience and judgement to guide your decisions In real-life situations as they are happening!
AFTER the action – This happens after the experience and enables learning about your coaching practice and promotes the creation of further practices!
Conclusion
Planning is an important part of coaching and shouldn't be underestimated. To be completely organised and run thoughtfully well structured and detailed practices that meet the needs of your players and the team shows that you have their best interests at heart and that you are coaching them to improve them as players helping them become the best that they can be.
Spend additional time to reflect on your sessions is equally as important as it gives you the opportunity to learn from what you have done, be honest with yourself, justify why you are coaching in the ways you do and be able to question other coach's practices and determine their strengths and weaknesses. Yes, it does take time and extra effort, but this is the path you have chosen and if you are going to do it well then do it right.